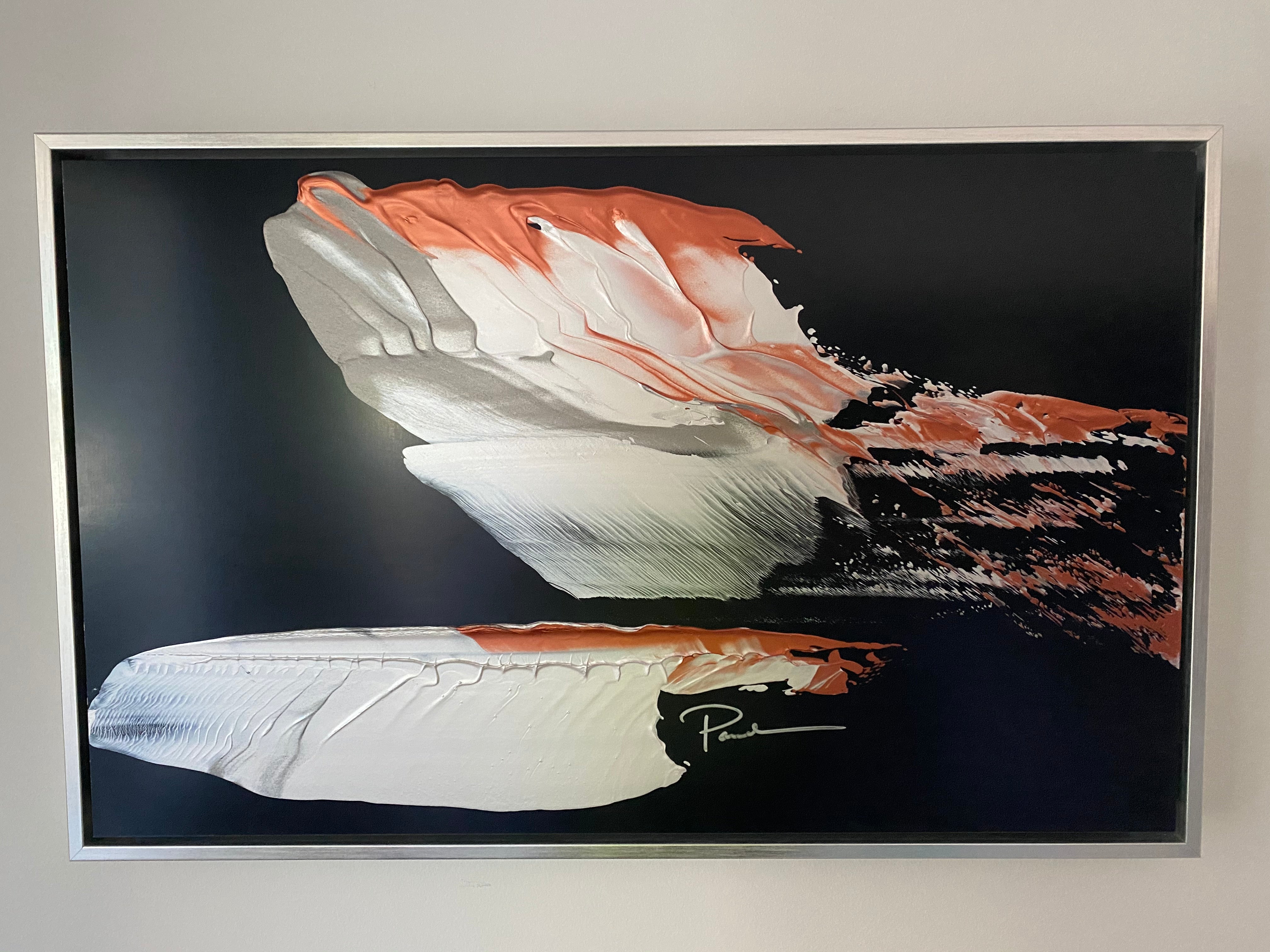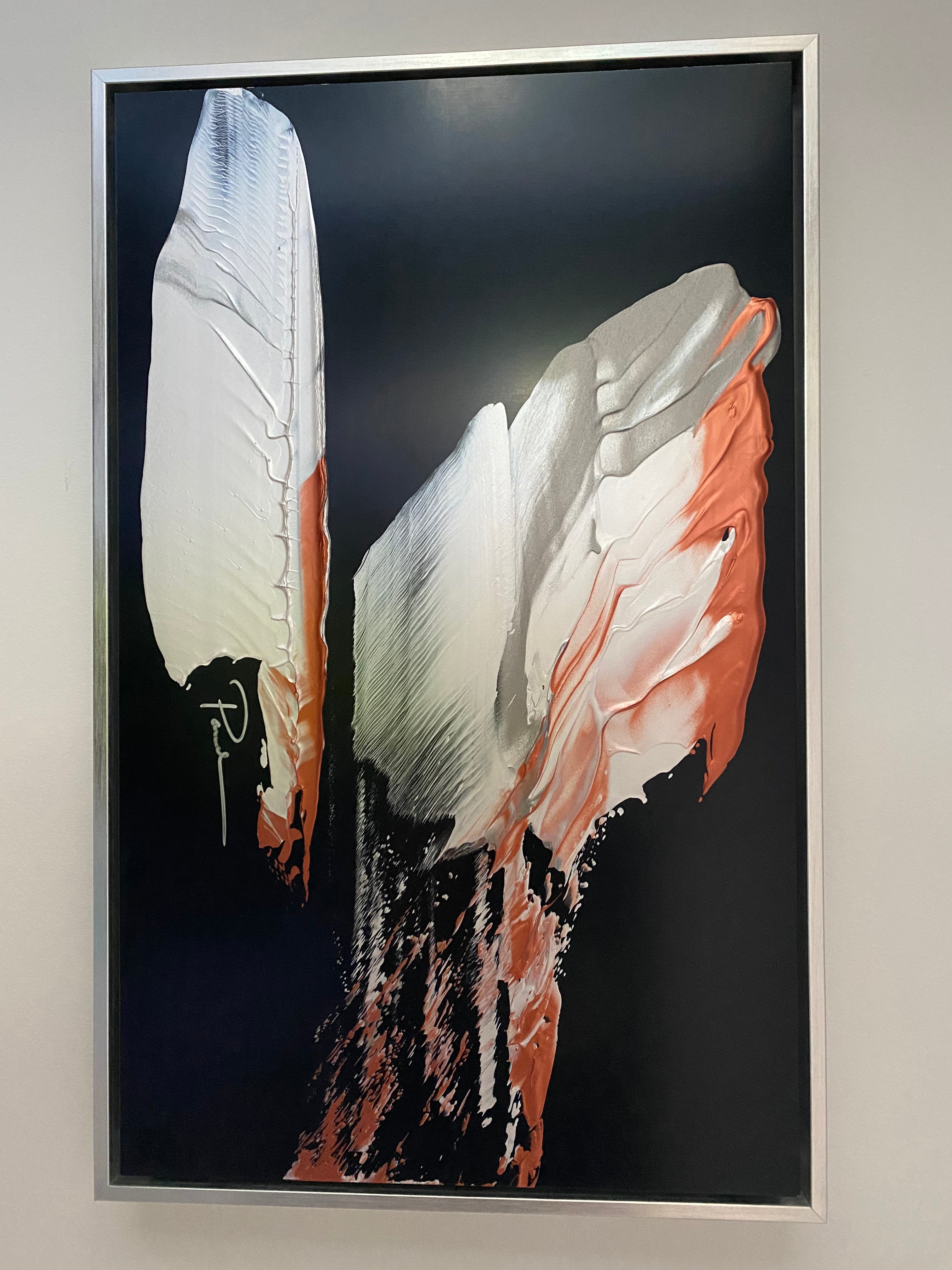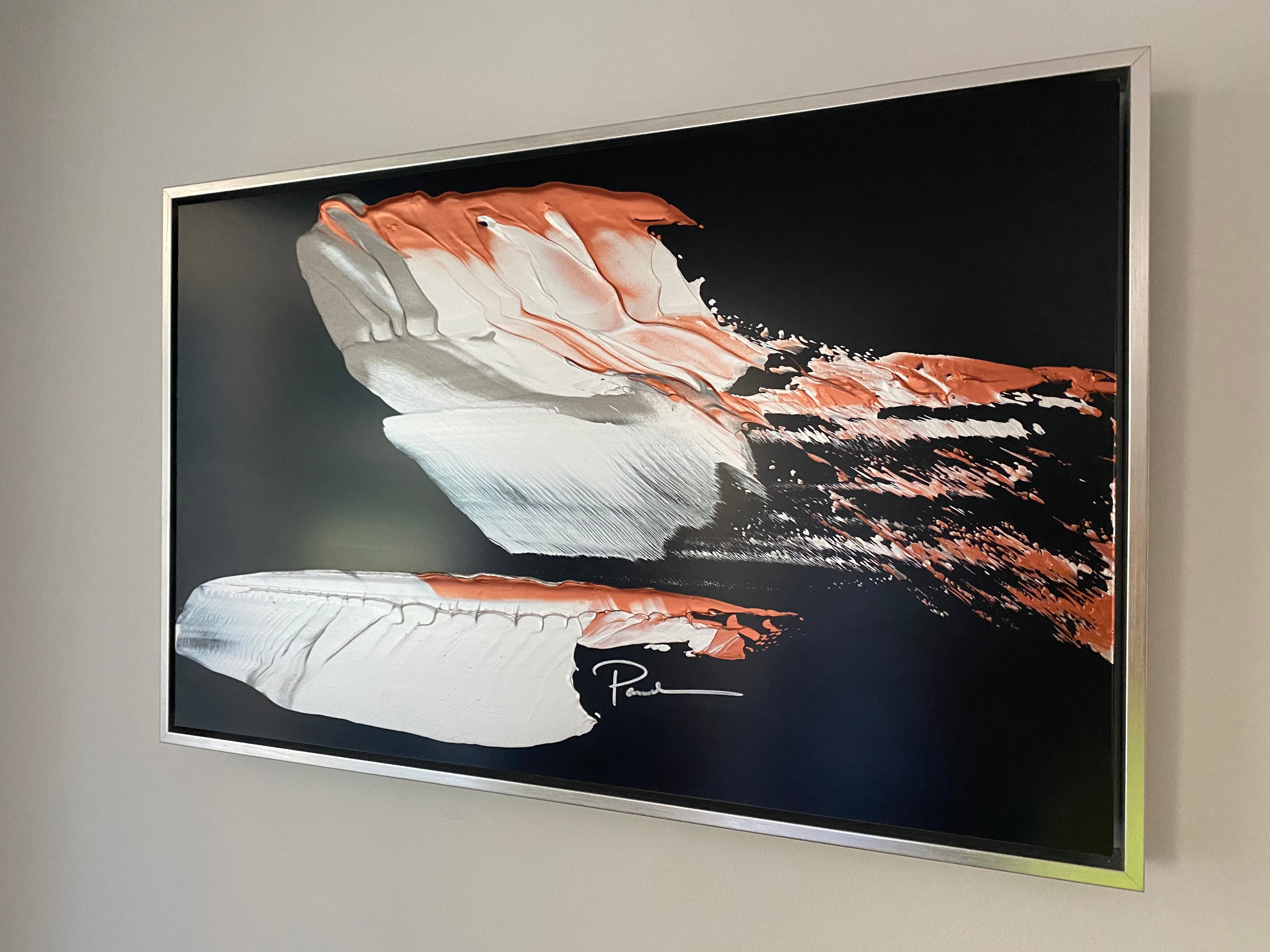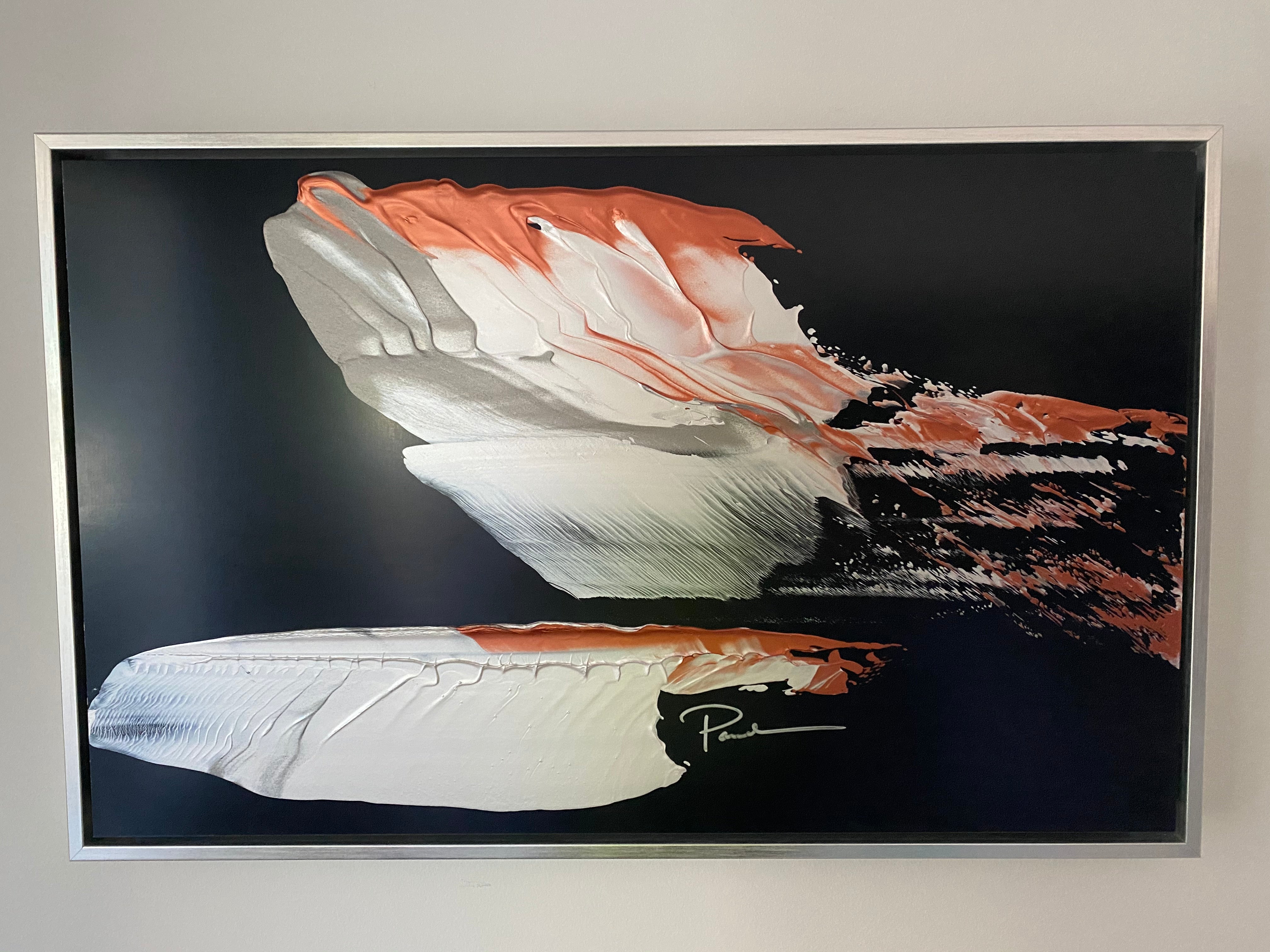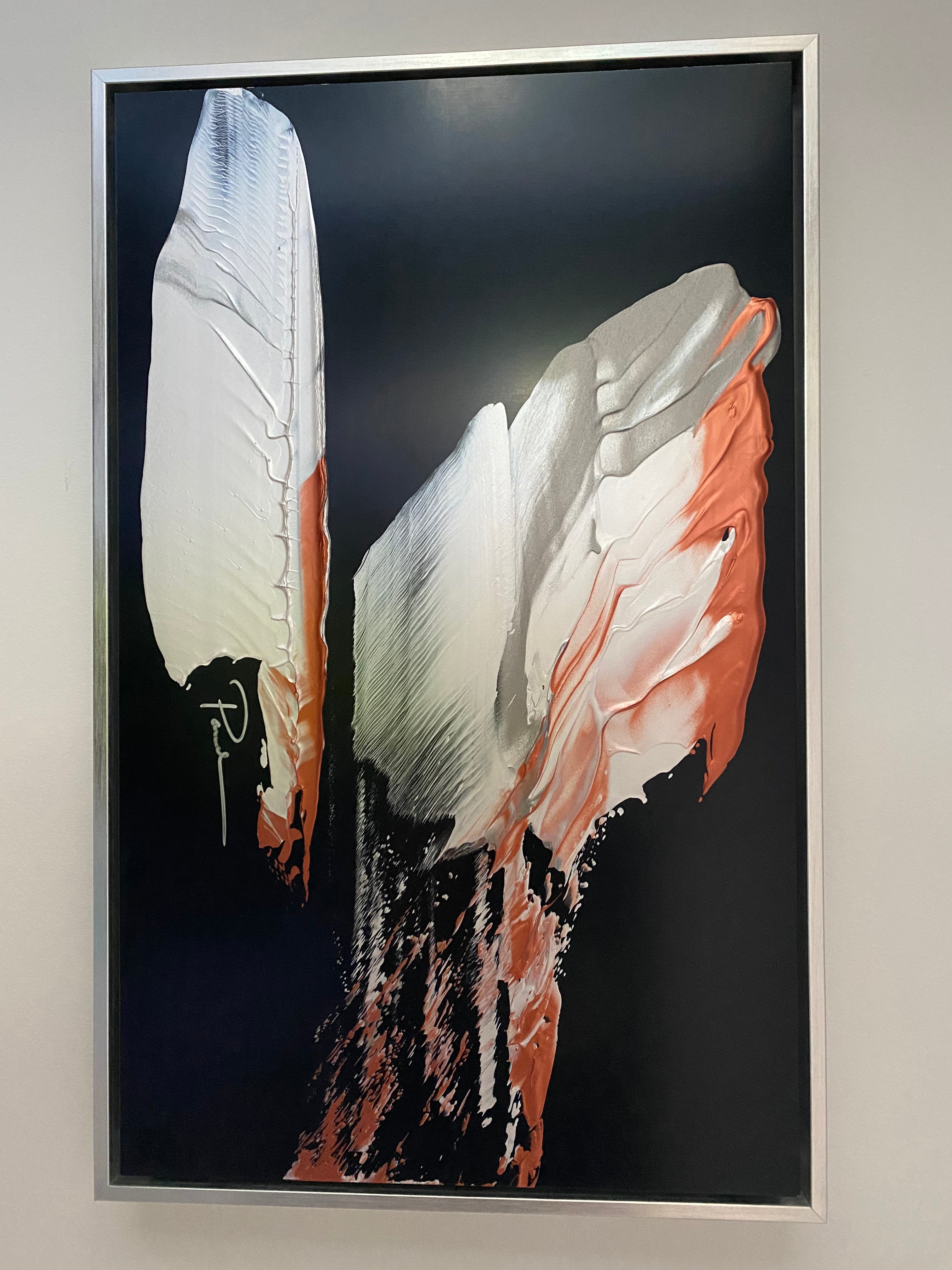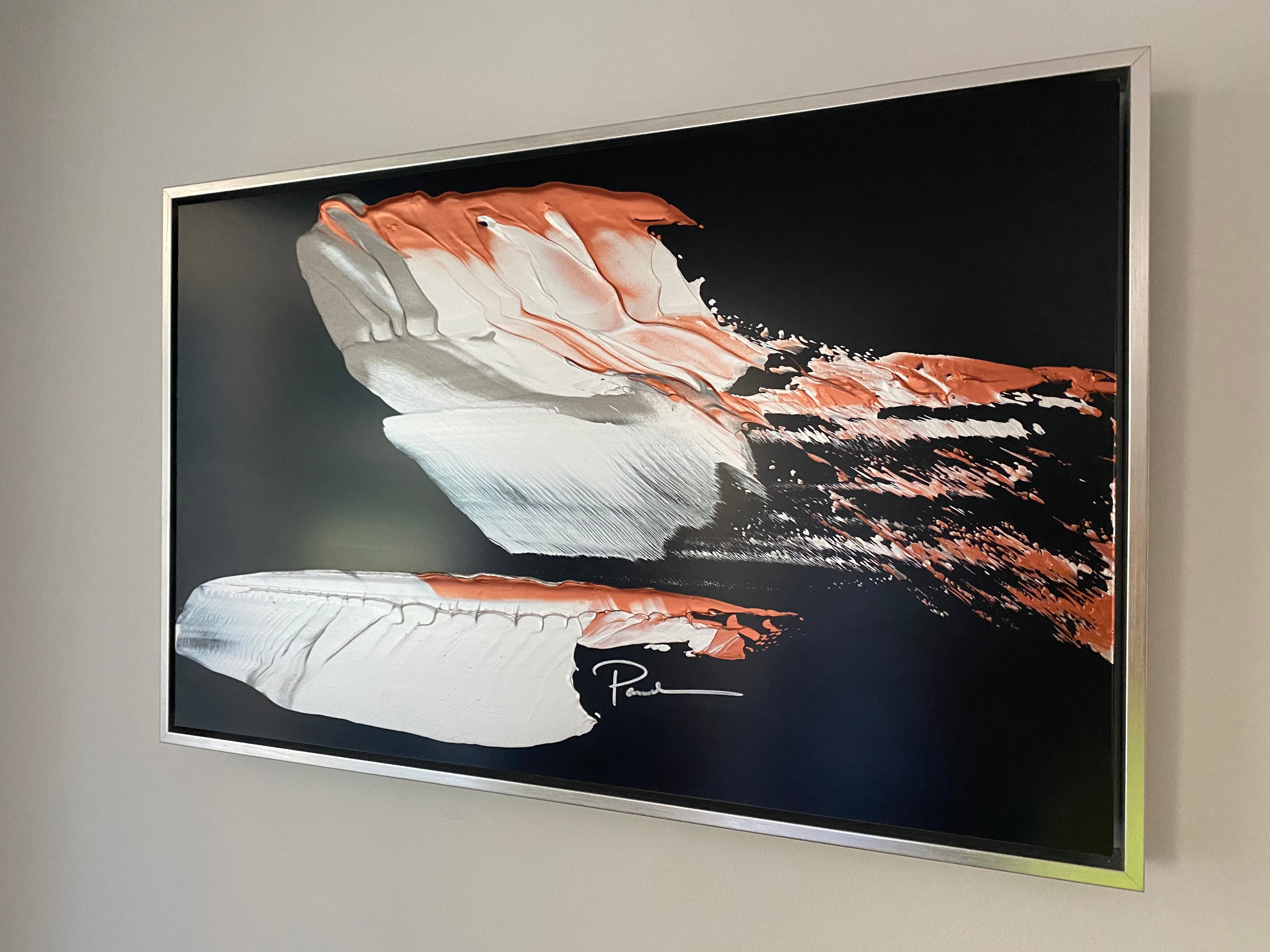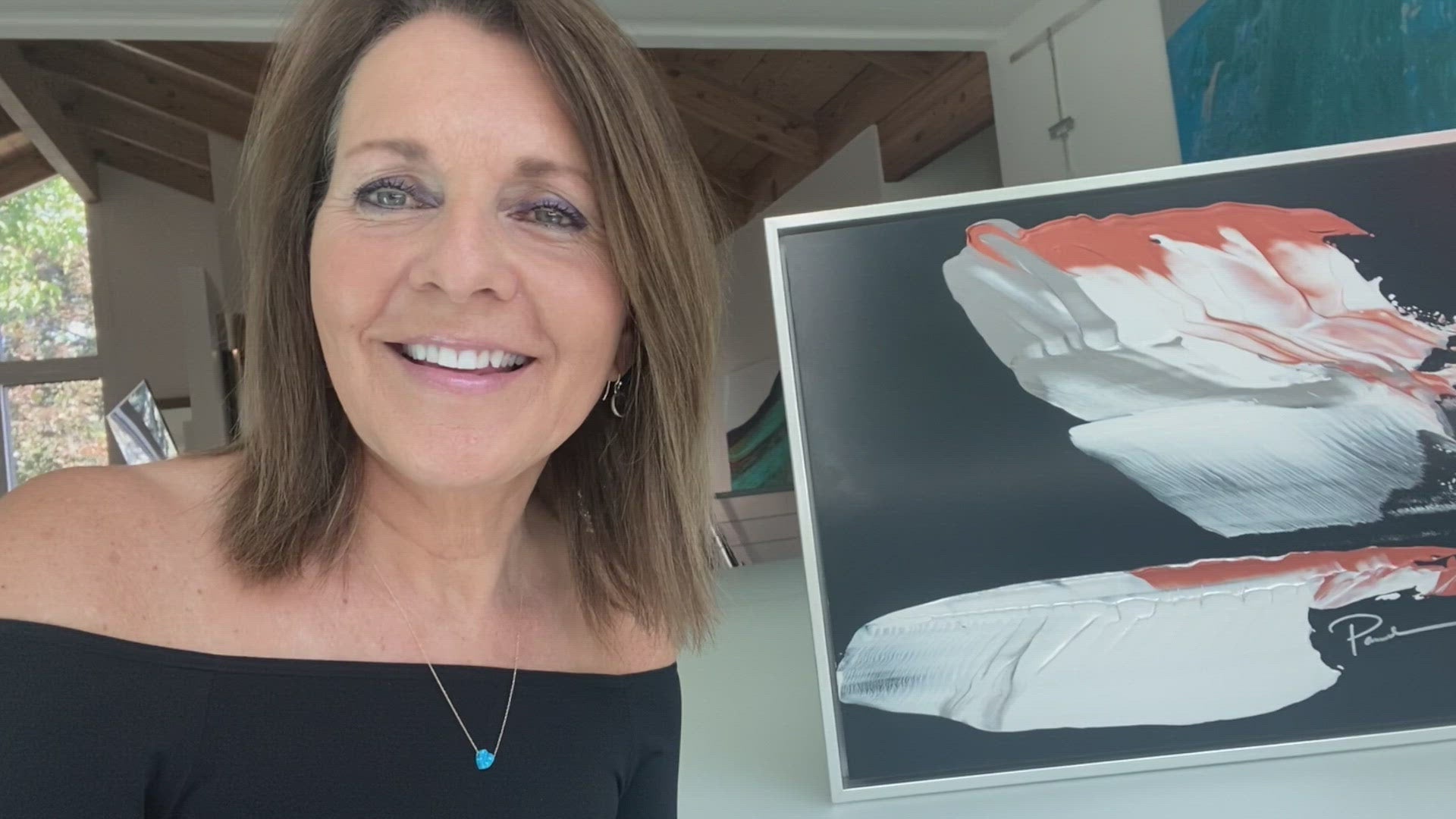 featherZ SOLD
When light hits the metallic copper impasto and iridescent white acrylic paint, the energy of "featherZ" comes alive!  "featherZ" feels very dynamic and dramatic to me--especially with the contrast against the satin black metal. One of my favorite smaller originals.

The feather is the enduring symbol across many cultures, it represents the connection to the spiritual world. Hence the popular saying, when feathers appear, angels are near. Many believe that if a feather crosses your path then its your angel telling you that your loved ones who are in heaven are safe and well.  I'll take it!
And because of their connection to birds, they have always been a symbol of flight and freedom, not just physically, but also in a mental or spiritual sense. I'm a lover and seeker of spirituality, and painting "featherZ" captured that for me. Framed in a 1.75" deep silver frame.
FREE shipping in the continental US
Contact for international shipping rates
Delivery: 3-4 weeks after order is placed.
*For international shipments, please contact artist directly.