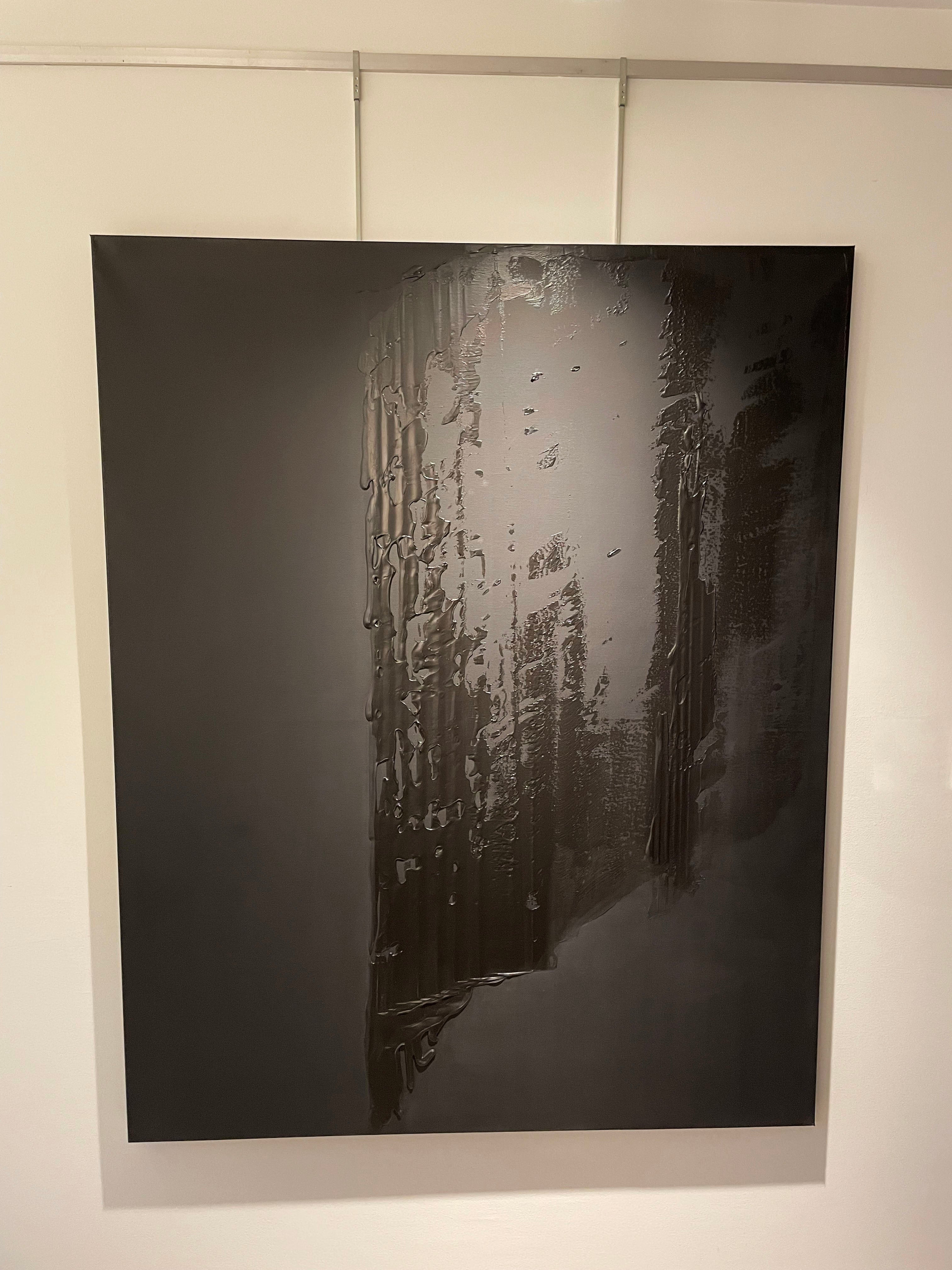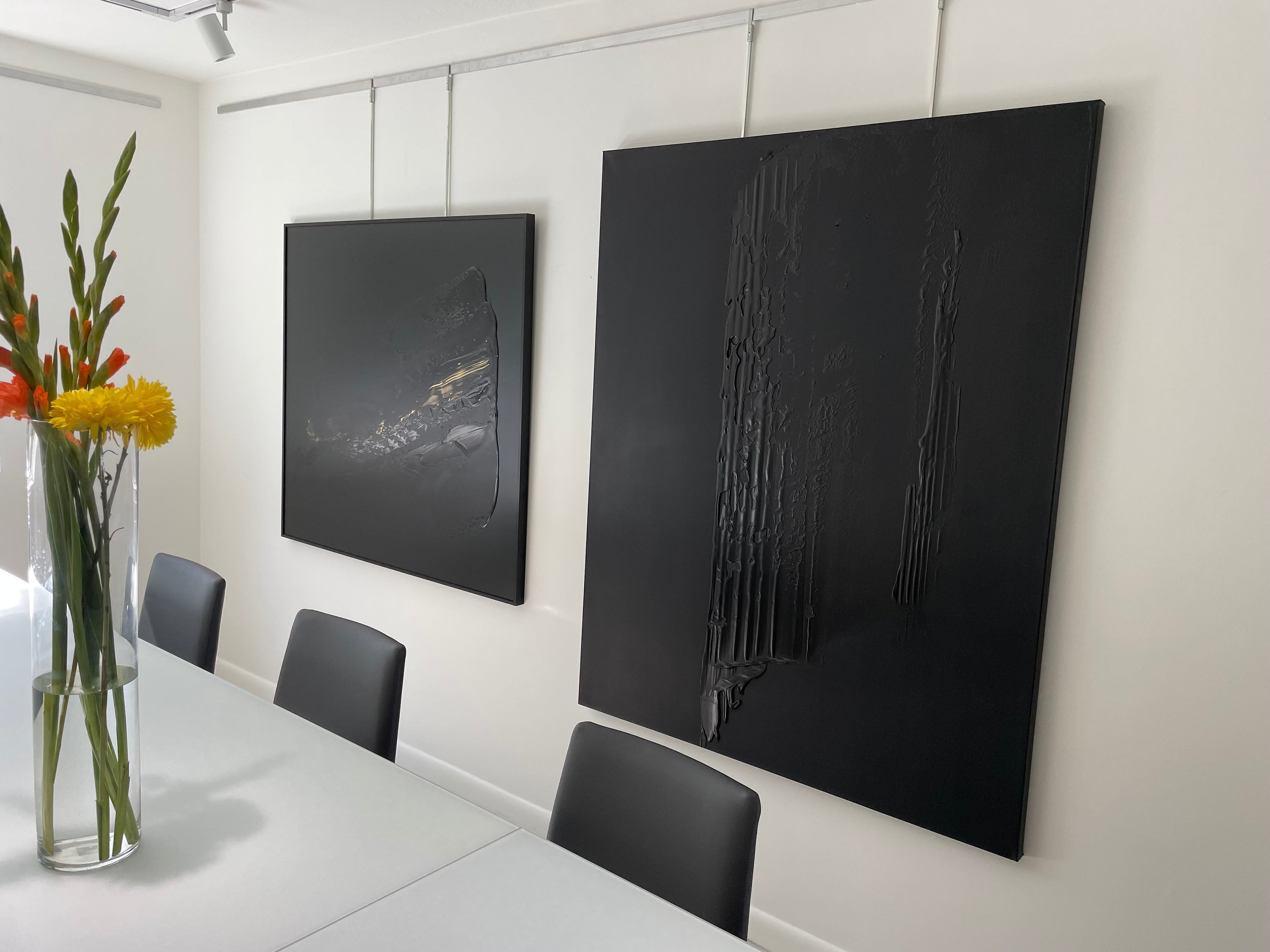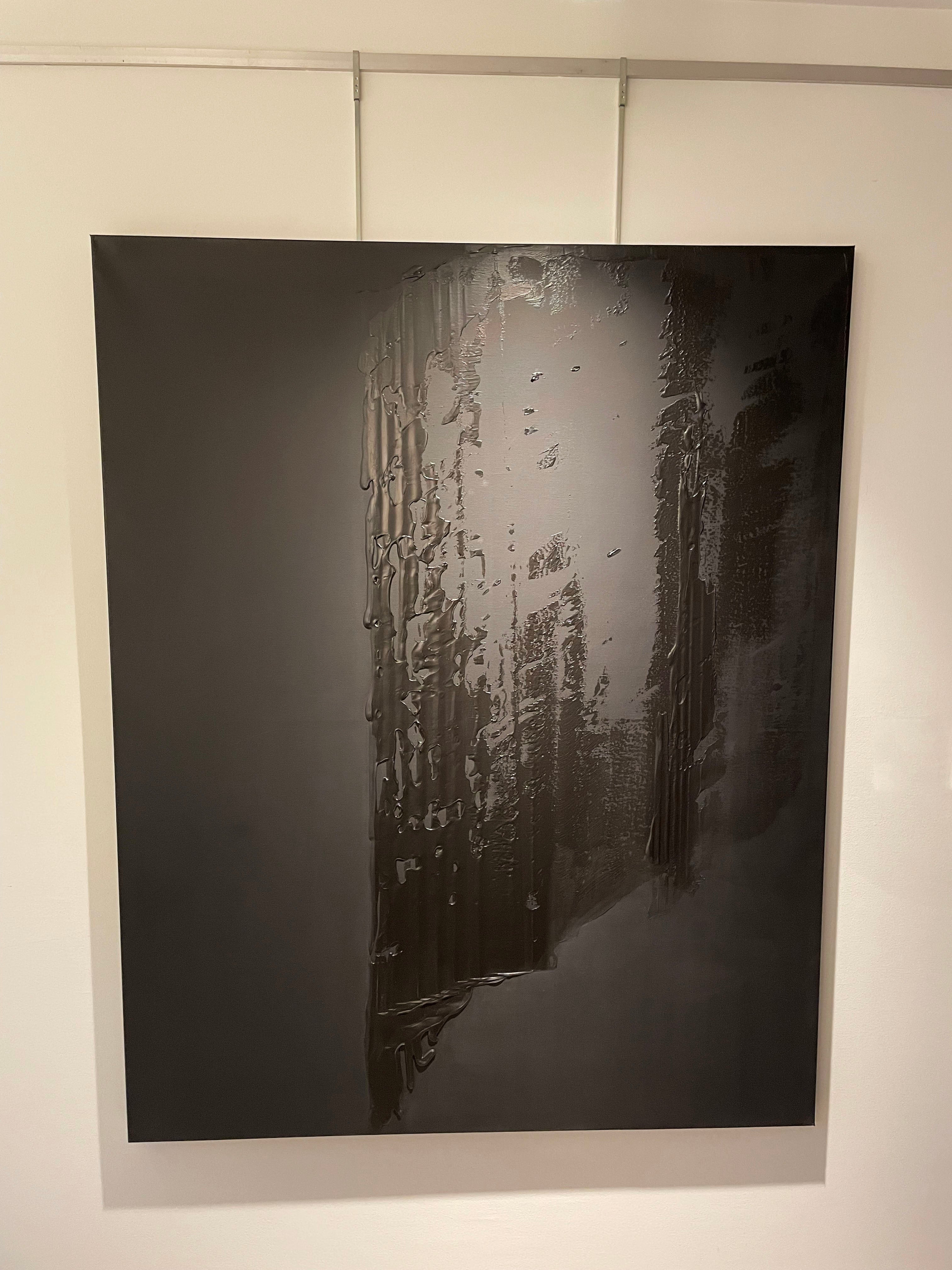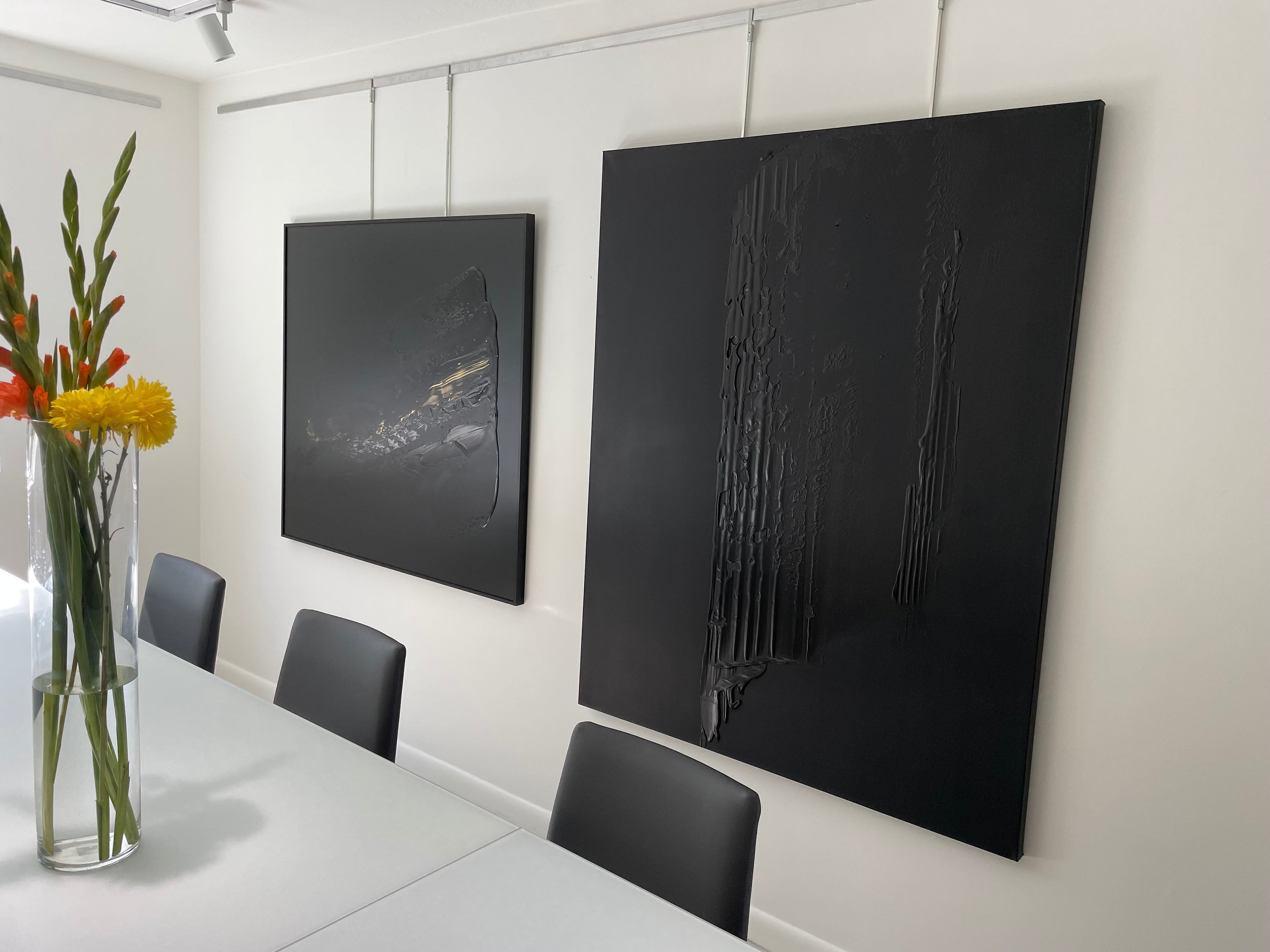 still
During Covid, I painted originals for clients--matte black acrylic paint on matte black metal, granite and canvas.  It seemed to be the "in" thing. I actually love the affect. So sophisticated and "still".  
I love black.  It "still"s energy for me.  Black on black lends itself to reflection of light and is associated with water elements evoking power, mastery and calm. And a grounding effect when used sparingly.  When I was healing from memories of childhood abuse, it was also a trigger color for me.  A color psychologist wrote, "It awakens dark and depressing thoughts, but it means no harm. It yearns to be accepted but has made peace with its unfavorable reputation. Far more than a foreboding color, black is also powerful, striking, and a source of protection."  So I decided to paint through it and embrace it.  And being a very sensitive person, use its protection from negative energies.  It has become one of my dearest color friends. 
FREE shipping in the continental US
Contact for international shipping rates
Delivery: 3-4 weeks after order is placed.
*For international shipments, please contact artist directly.