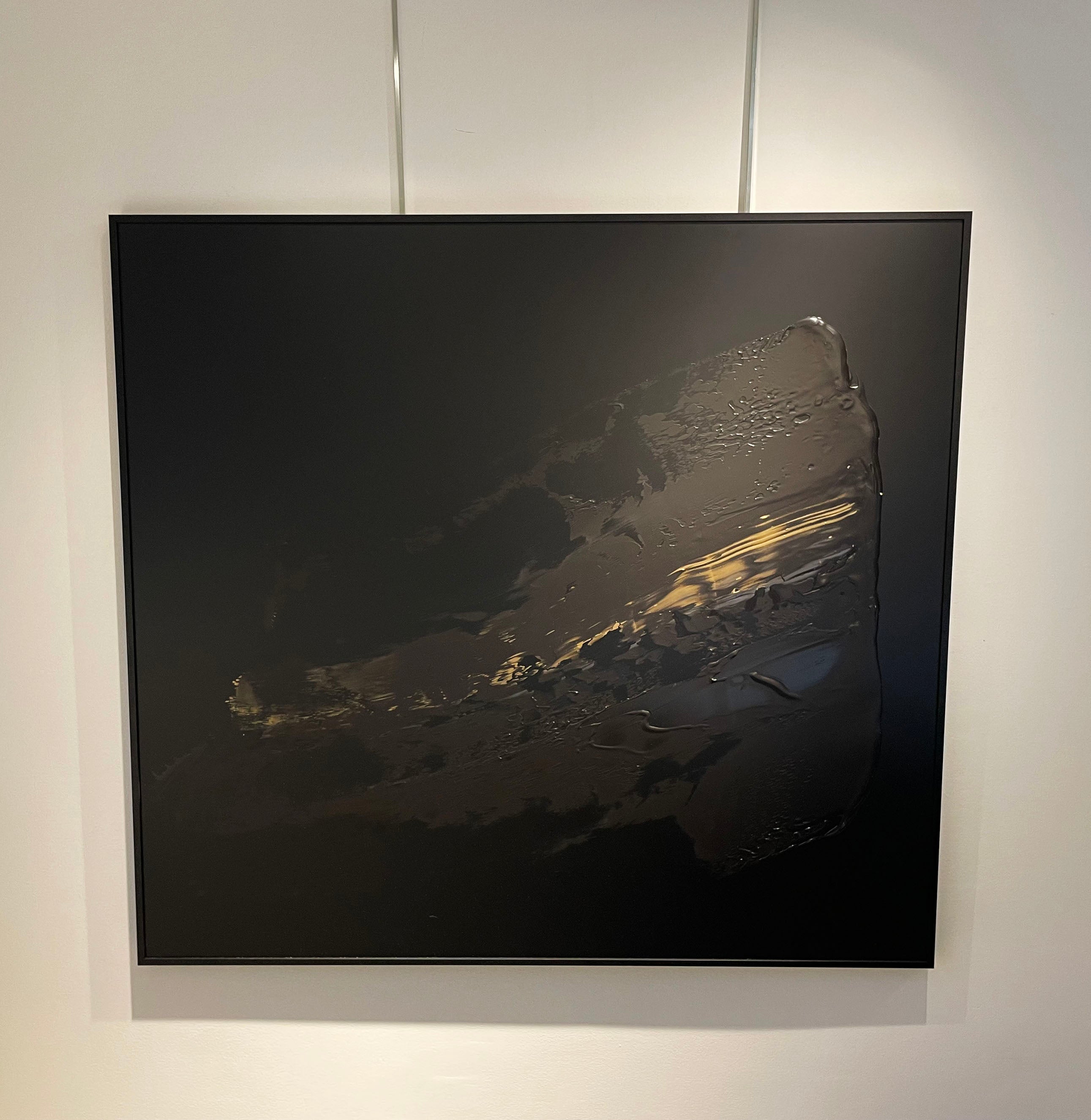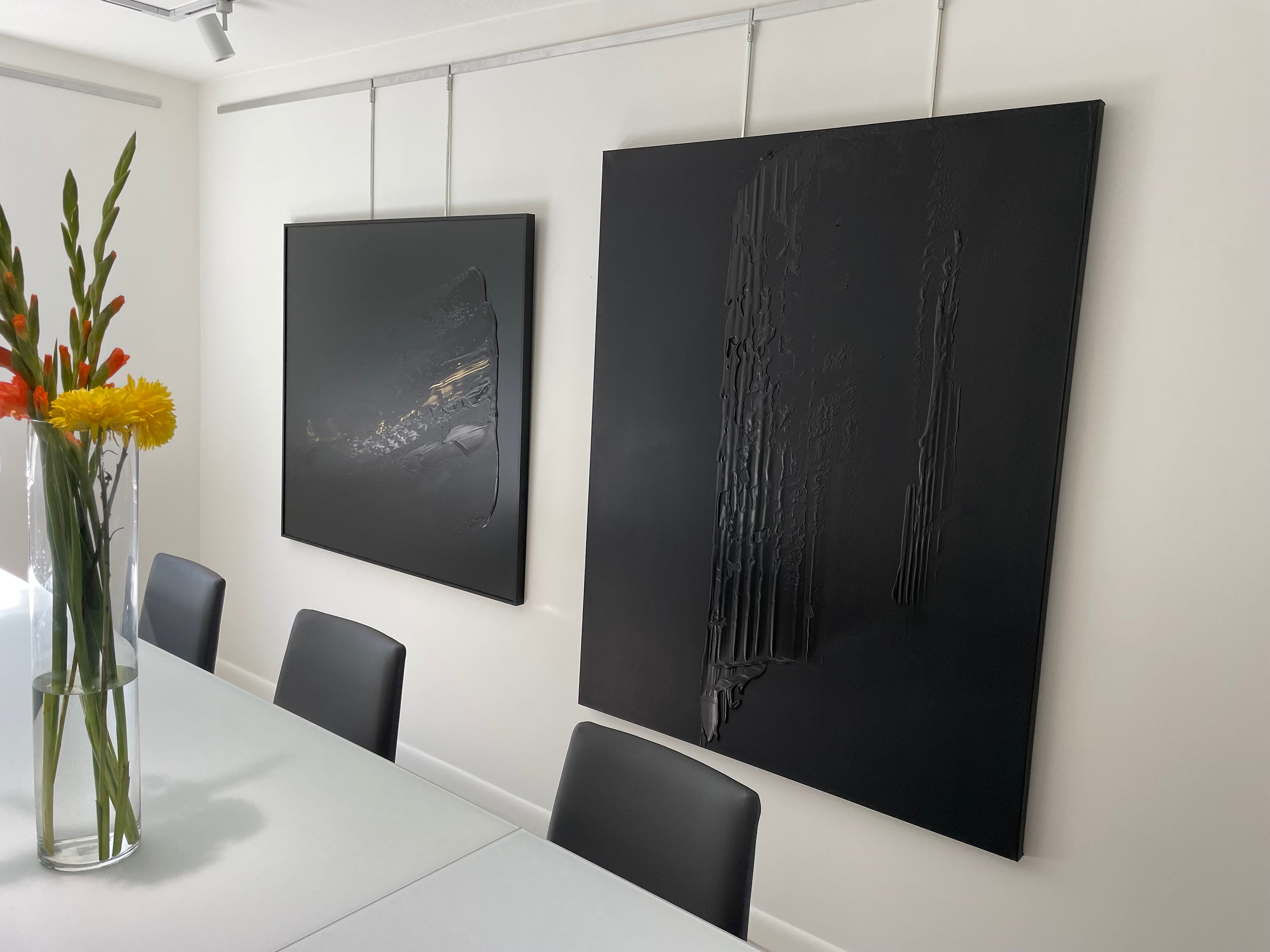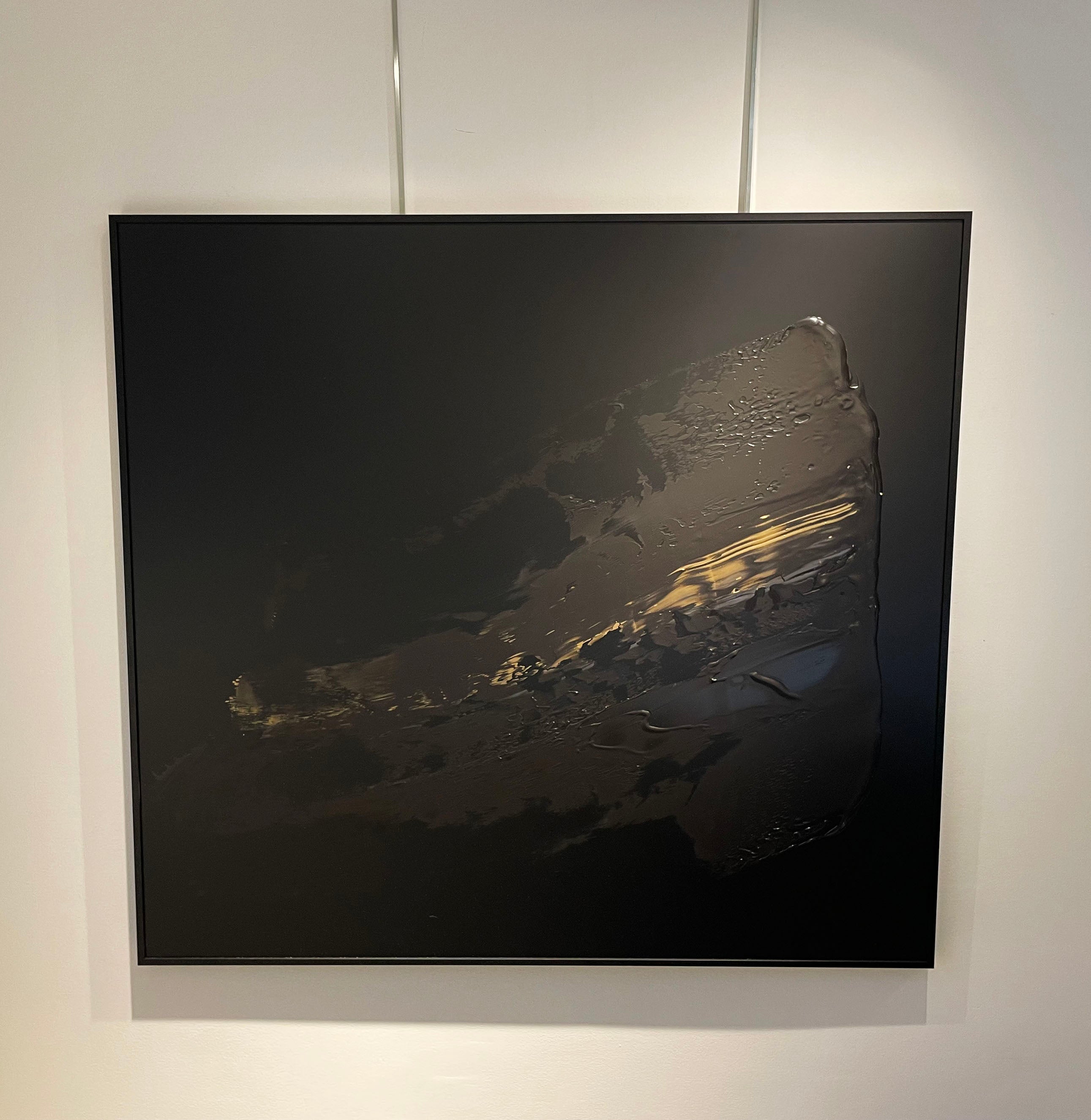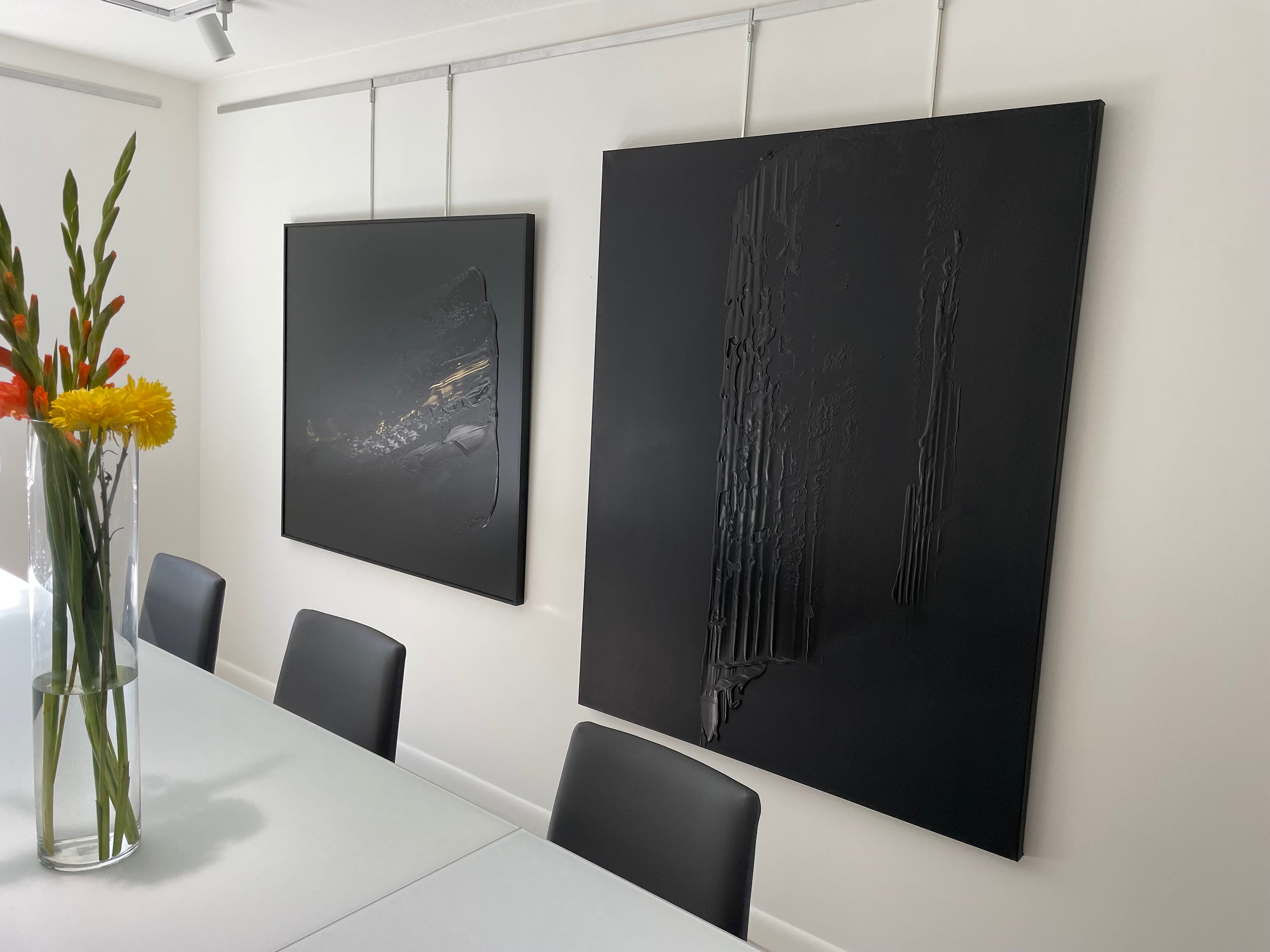 Protected
During Covid, I painted originals for clients--matte black acrylic paint on matte black metal, granite and canvas.  It seemed to be the "in" thing.  I actually love the affect.  I also love black.  A color psychologist writes:  "Fortunately, some good comes from black's intimidating disposition. Some people cling to the color black because it makes them feel secure and protected.  When surrounded by toxic energy, use black as your shield."  I have for years.  It's become one of my dearest color friends.  I am extremely sensitive to energies, and for me, black helps to keep negative energy at bay.  So I called this piece "Protected".  
I added a touch of gold to the black--when I paint gold I paint God--symbolizing God's protection throughout my life as well.
Black on black lends itself to reflection of light and is associated with water elements evoking power, mastery and calm. And a grounding effect when used sparingly. 
FREE shipping in the continental US
Contact for international shipping rates
Delivery: 3-4 weeks after order is placed.
*For international shipments, please contact artist directly.