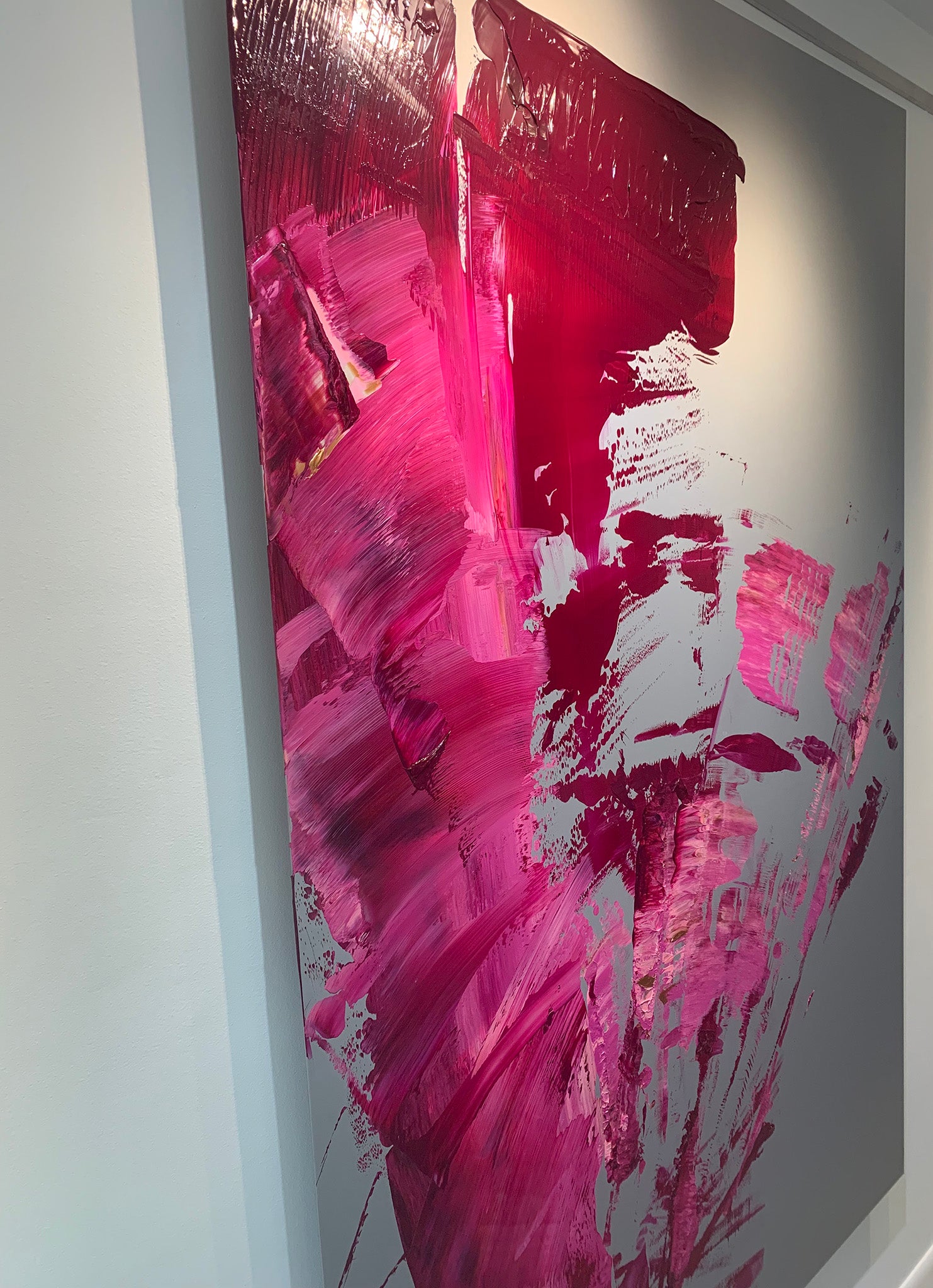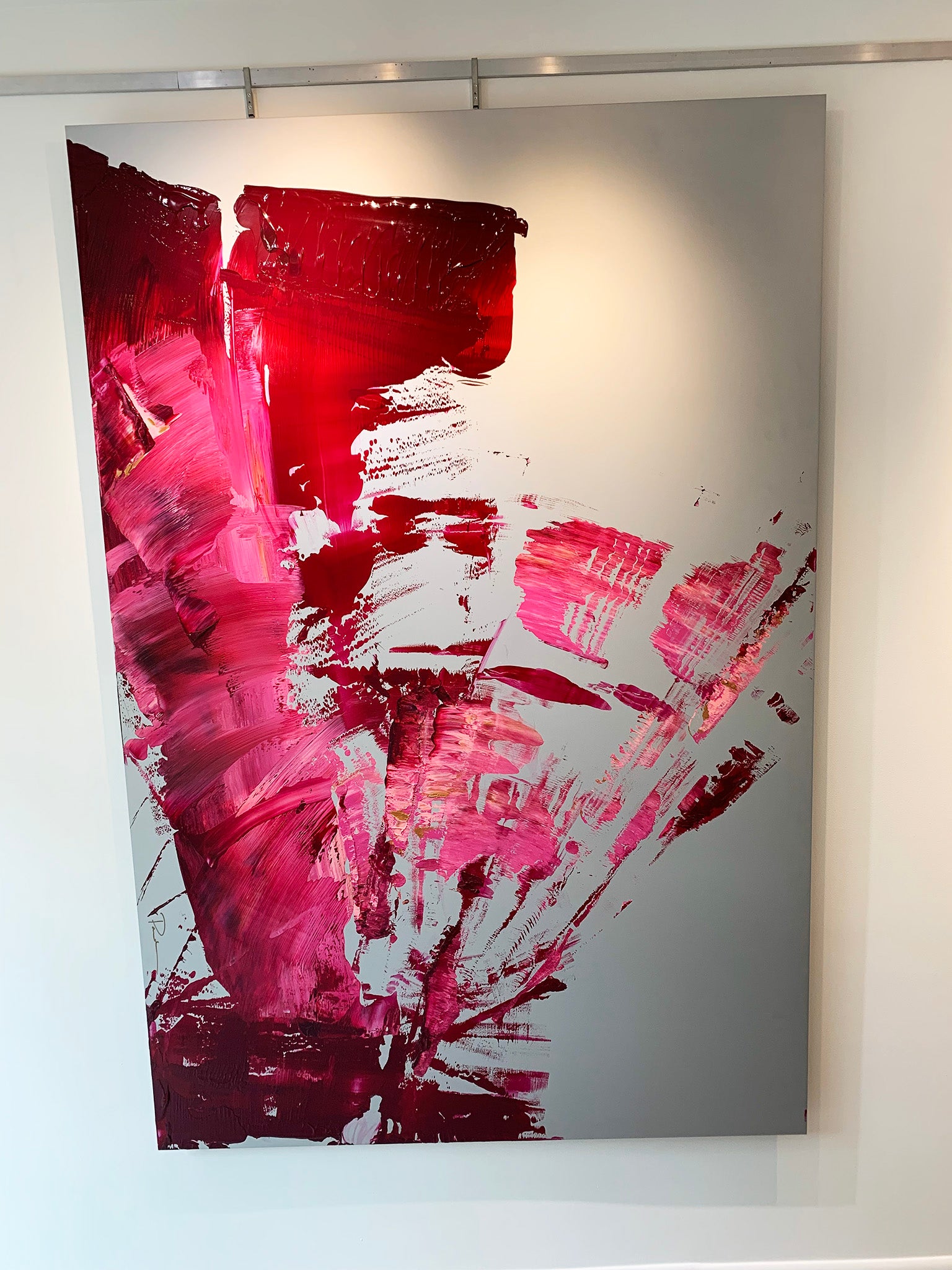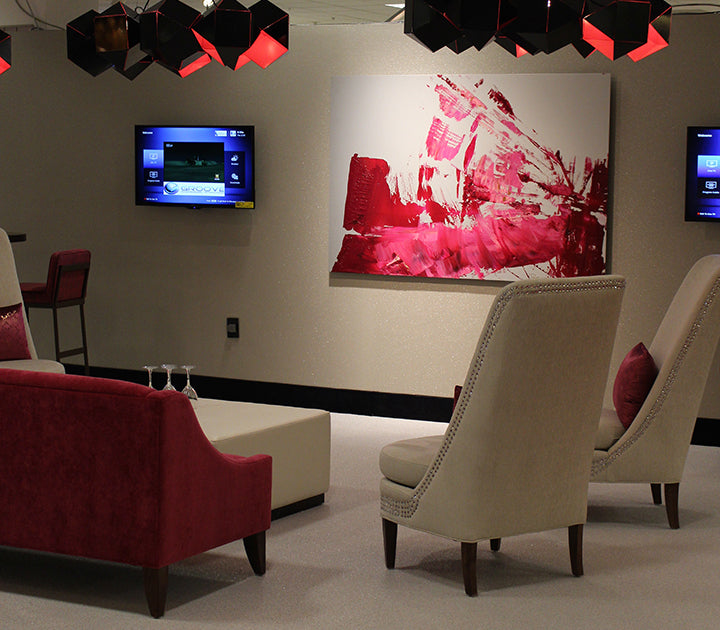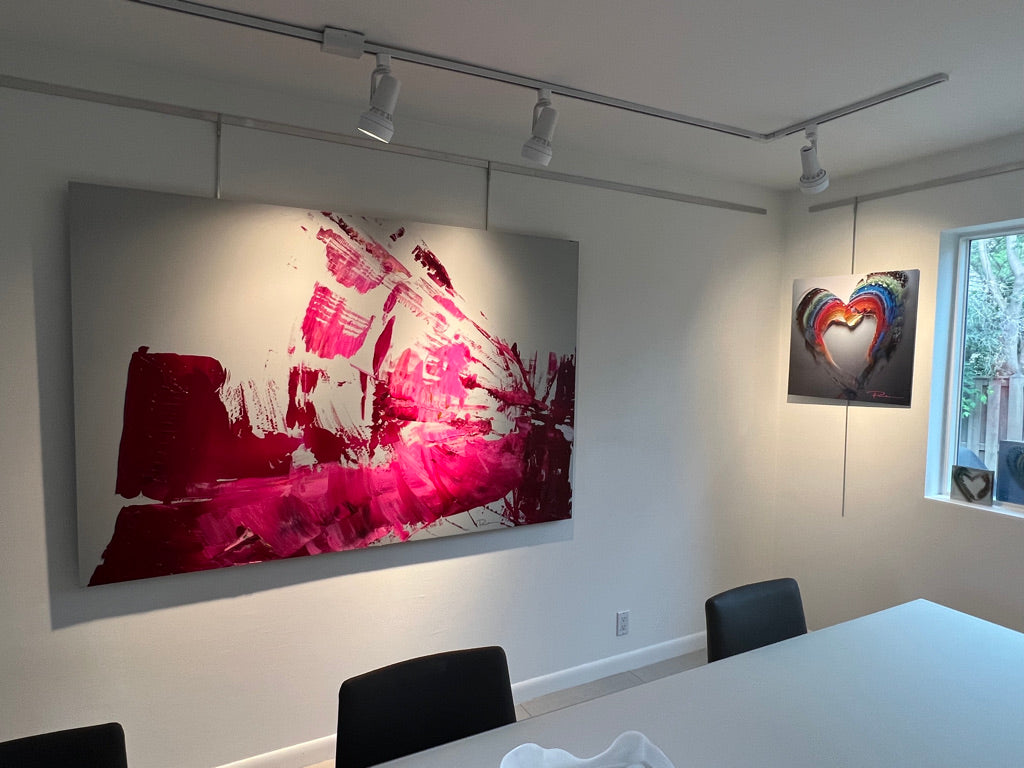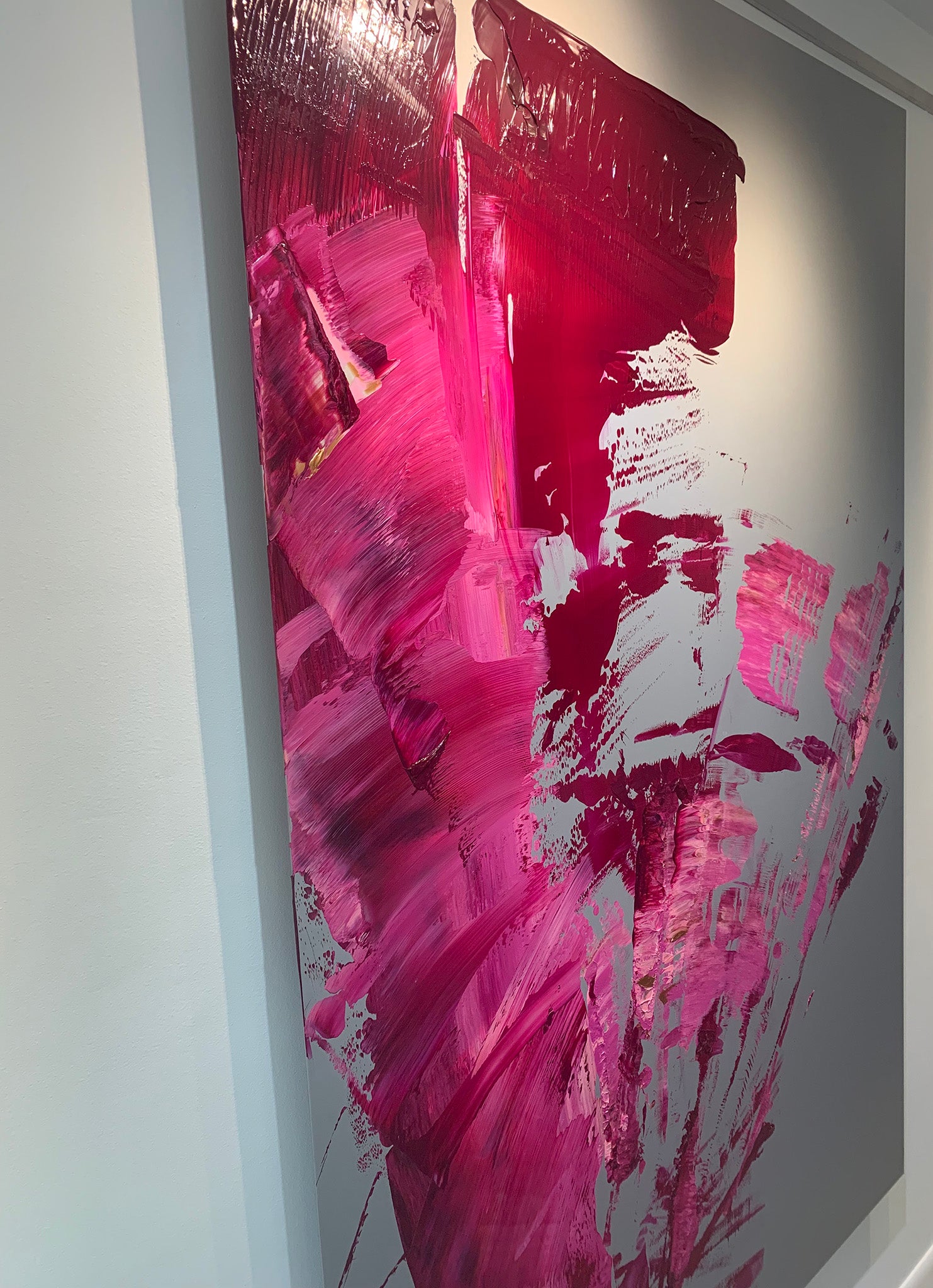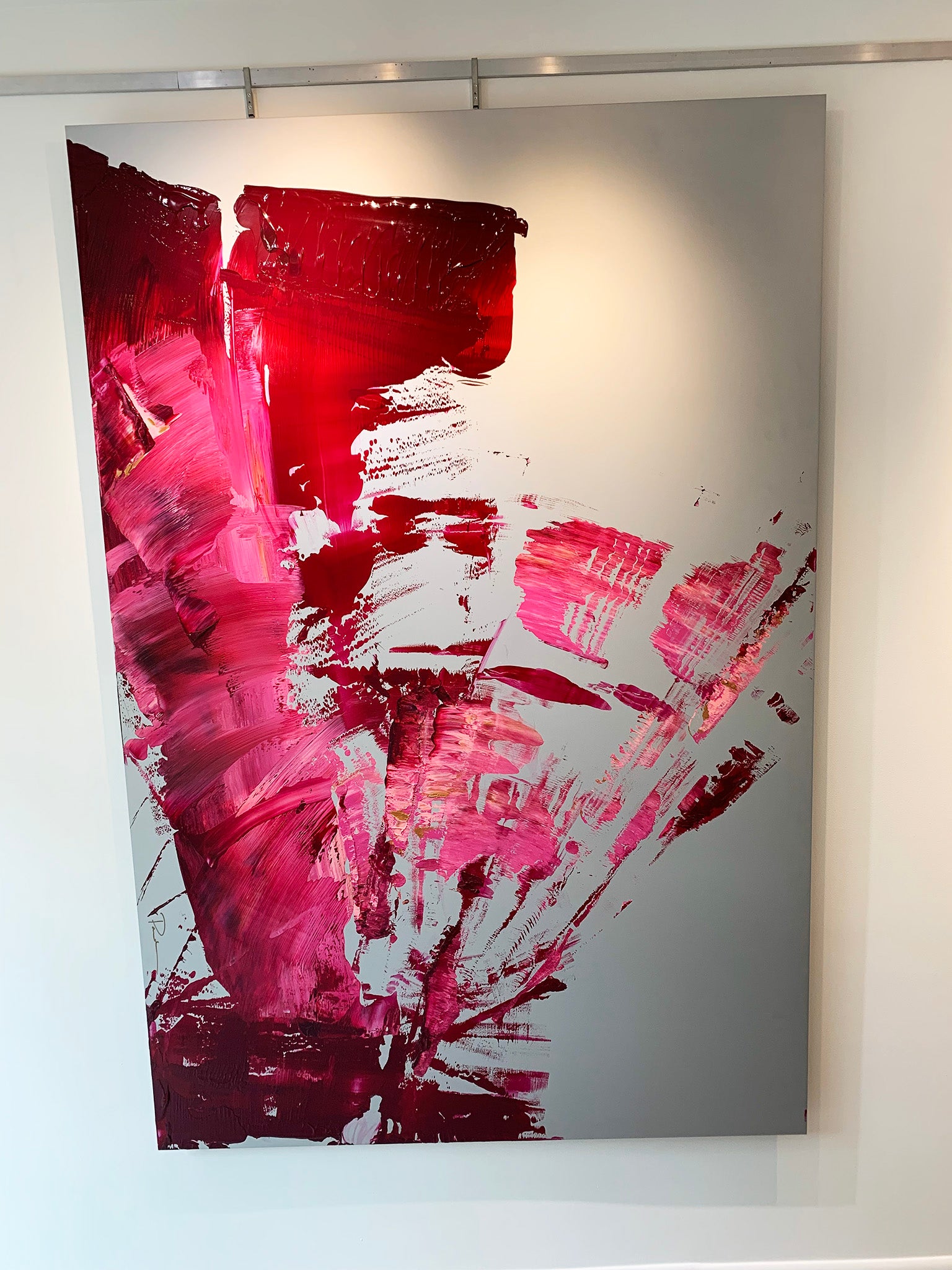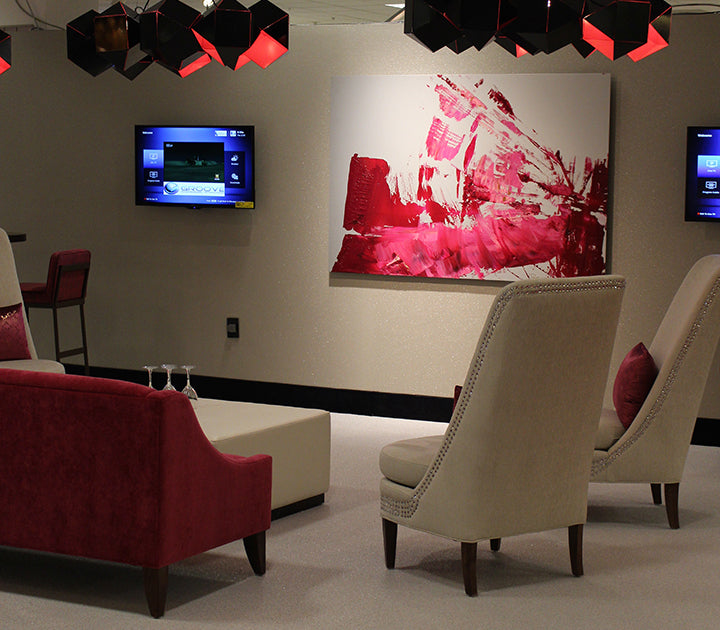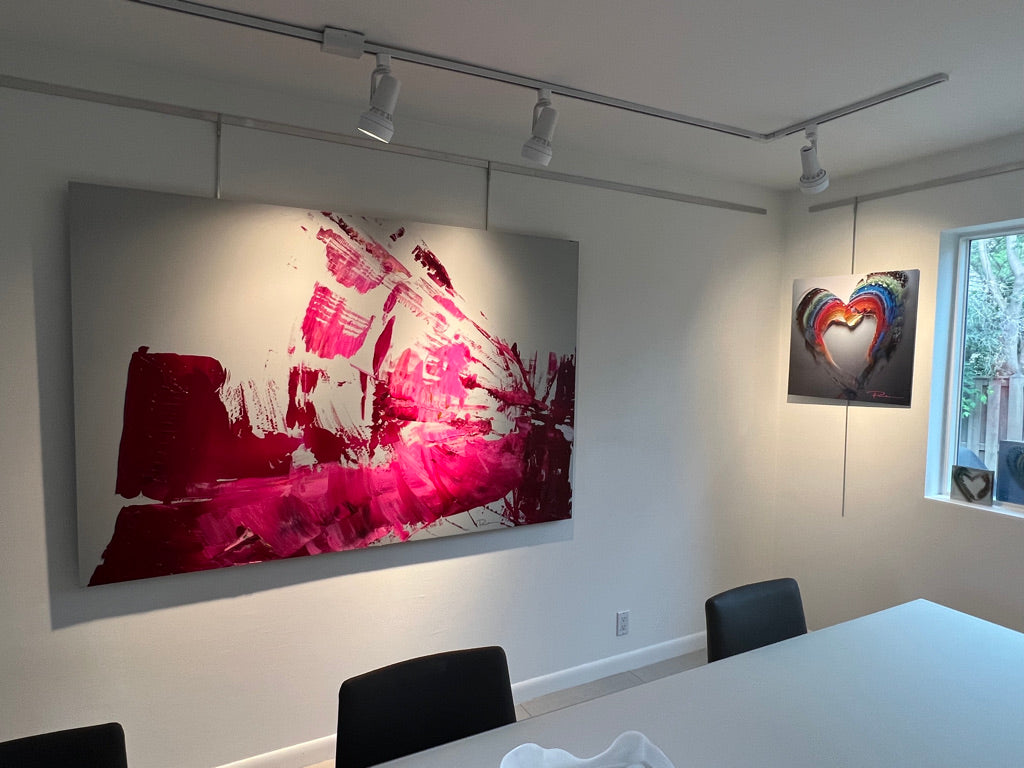 in the PINK
I painted "in the PINK" one Sunday afternoon while listening to my son pitch a minor league game for the Cardinals in State College, PA.  The team was honoring breast cancer awareness —wearing pink jerseys for the game.  As I listened pitch by pitch, I painted pink stroke by stroke.  Having lost one of my dear friends, Brenda Price, months before to breast cancer, my emotions were high.  
Using my oversized pallete knife I created to paint strokes between 6' to 18', I began with impasto deep magenta then moved into all shades of pink—rose pink is the universal color of love.  It's intuitive and feminine.  Hot pink is passionate, playful sensual and loving.  It radiates joy and a love for life.  And pale pink represents sensual and sexual connotations.    
Then I added gold metallic paint which for me represents my higher self and higher power.  It gives soothing vibrations to the body and inspires a deep understanding of the self and the soul.  I spent years healing from memories of childhood abuse--and learning to love myself again.  One of my therapists asked me, "Pam, who are you without your story."  I didn't know.  My story of abuse defined me.  By uncovering and healing layer by layer, I was able to see who I was again.  My essence.  My core.  I AM love! It was a beautiful reunion. 

"in the PINK" is painted on anodized aluminum and is 4'x6'.  It can be hung vertical or horizontal and comes with a french cleat to hang.  Please feel free to DM me if you have any questions.  art@pamelanielsen.com
FREE shipping in the continental US
Contact for international shipping rates
Delivery: 3-4 weeks after order is placed.
*For international shipments, please contact artist directly.