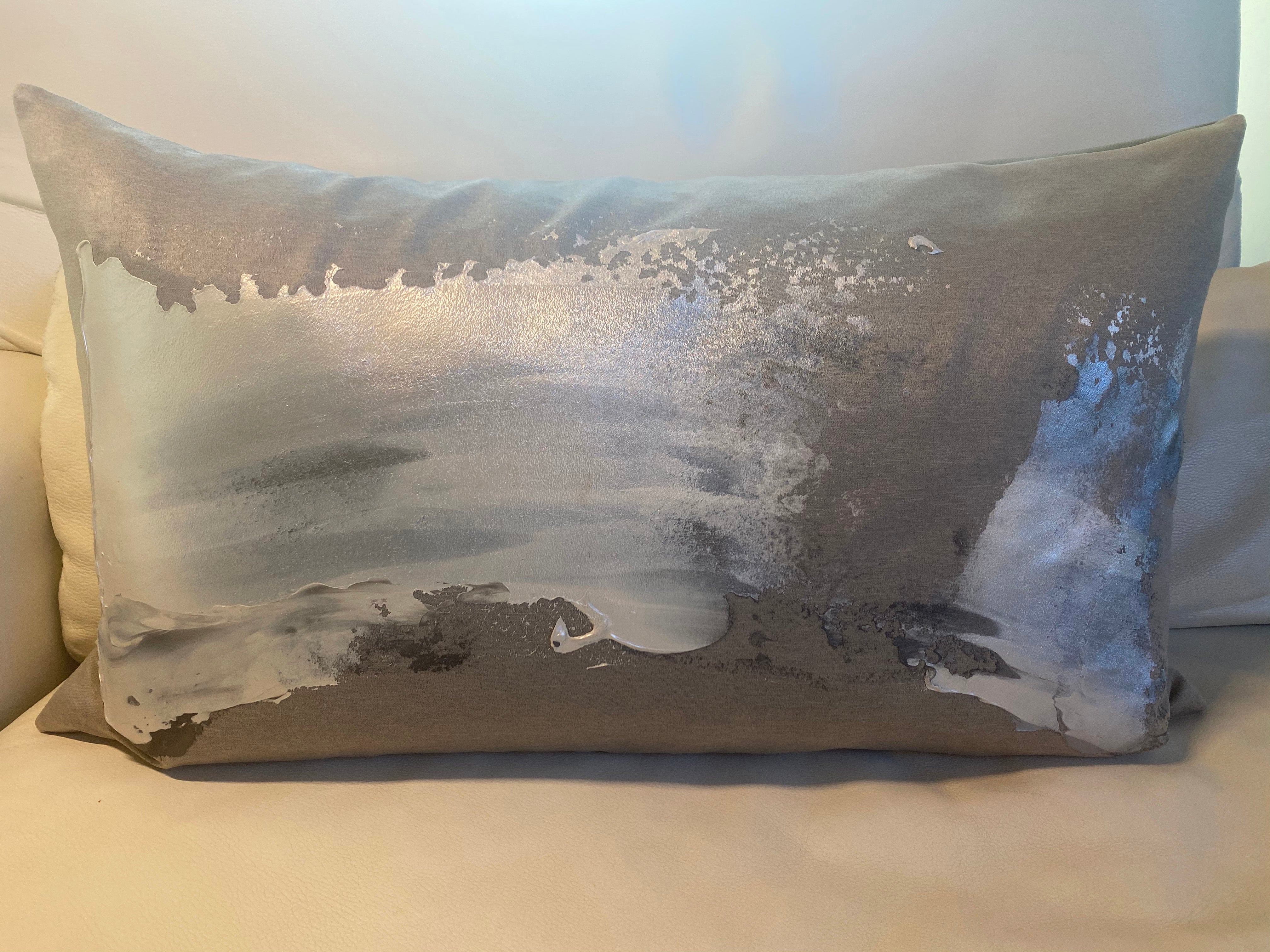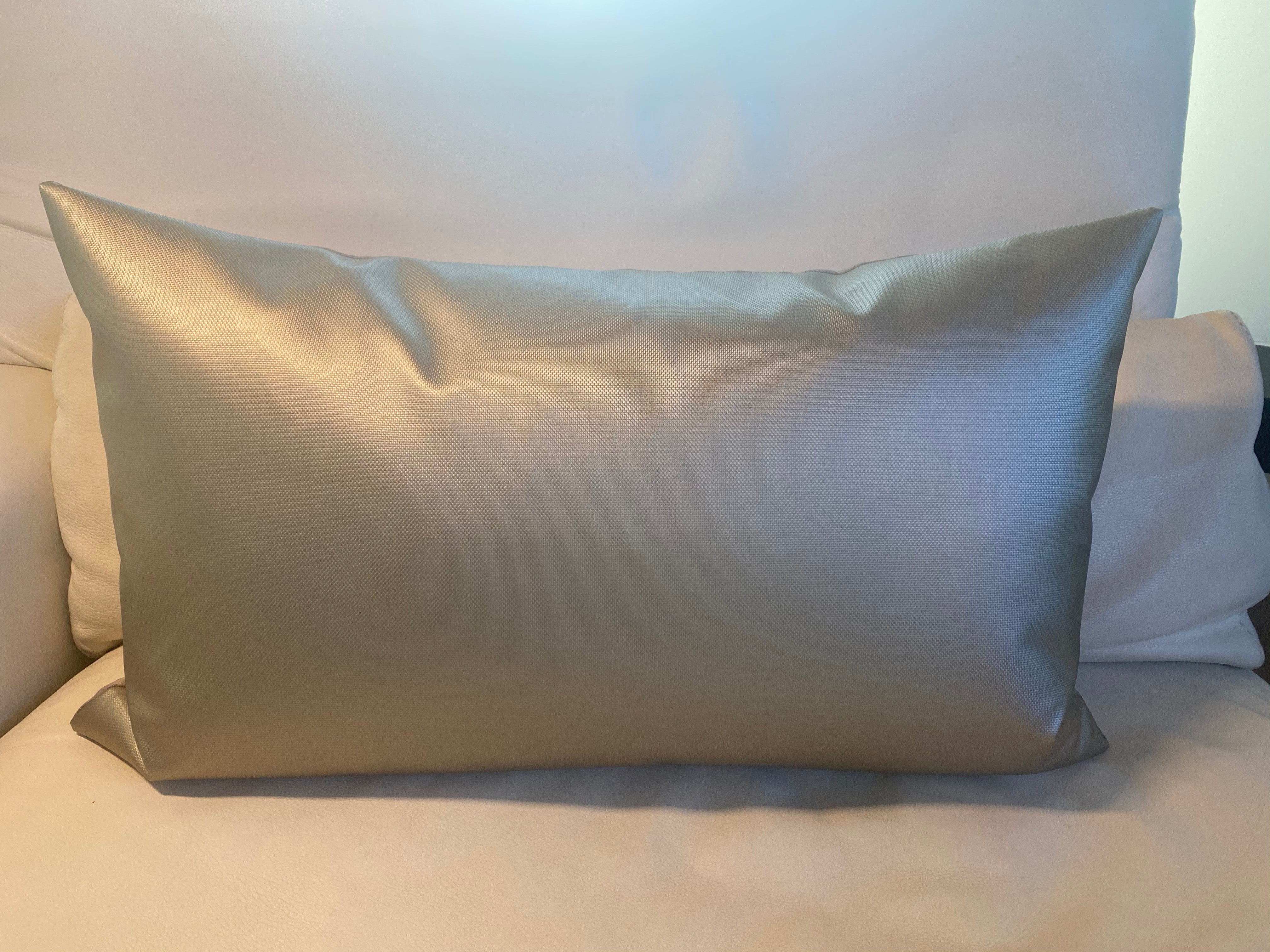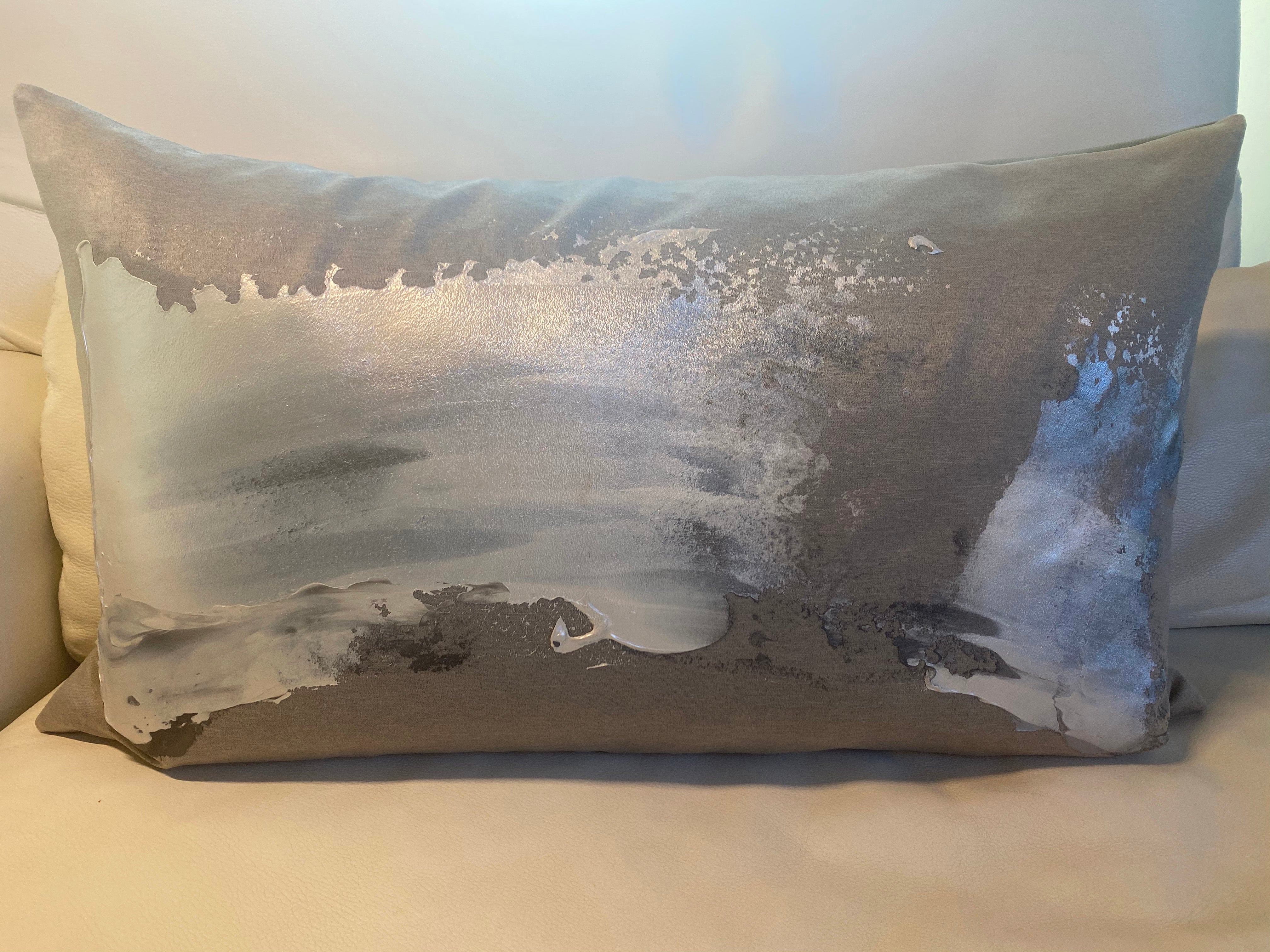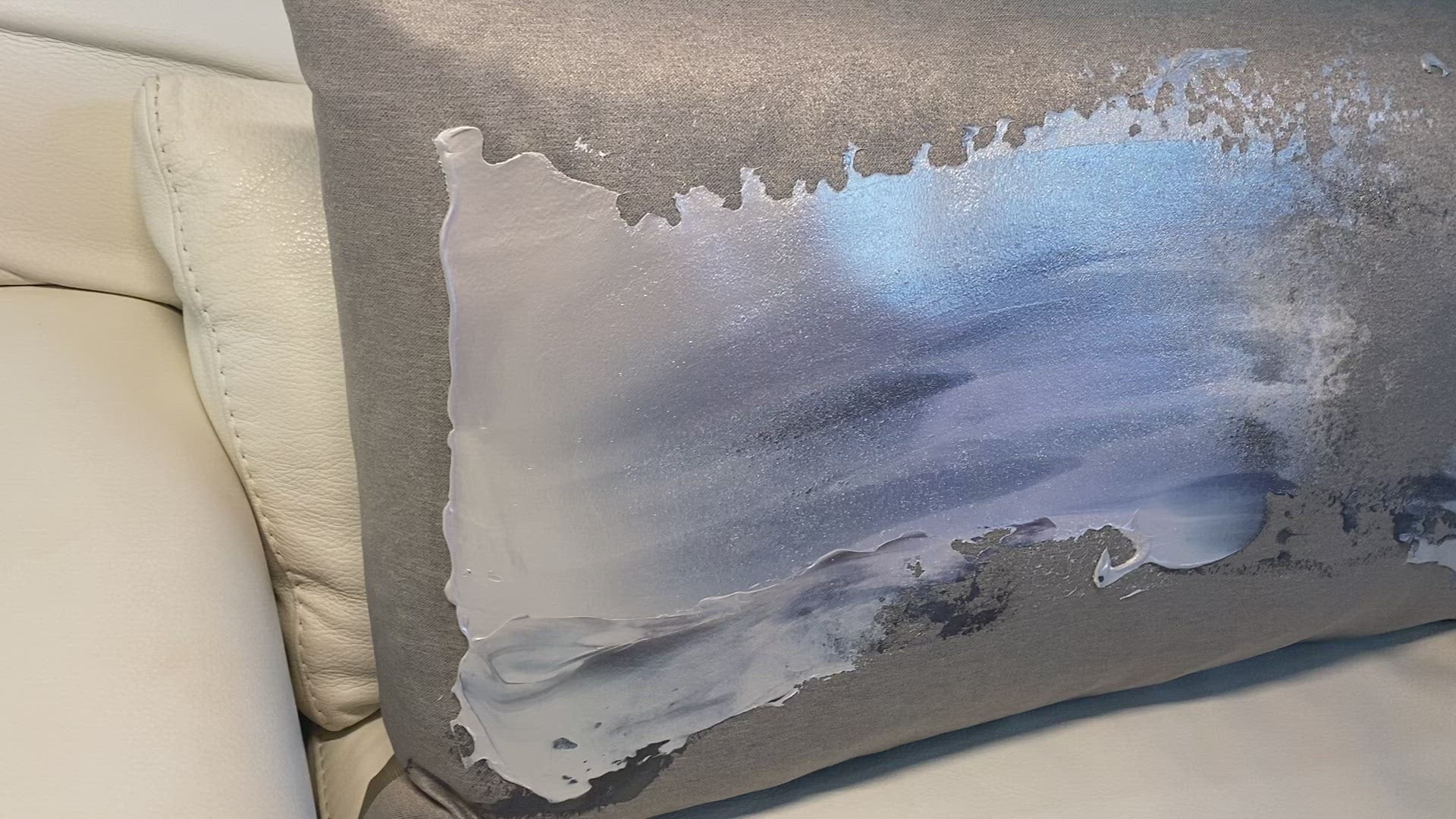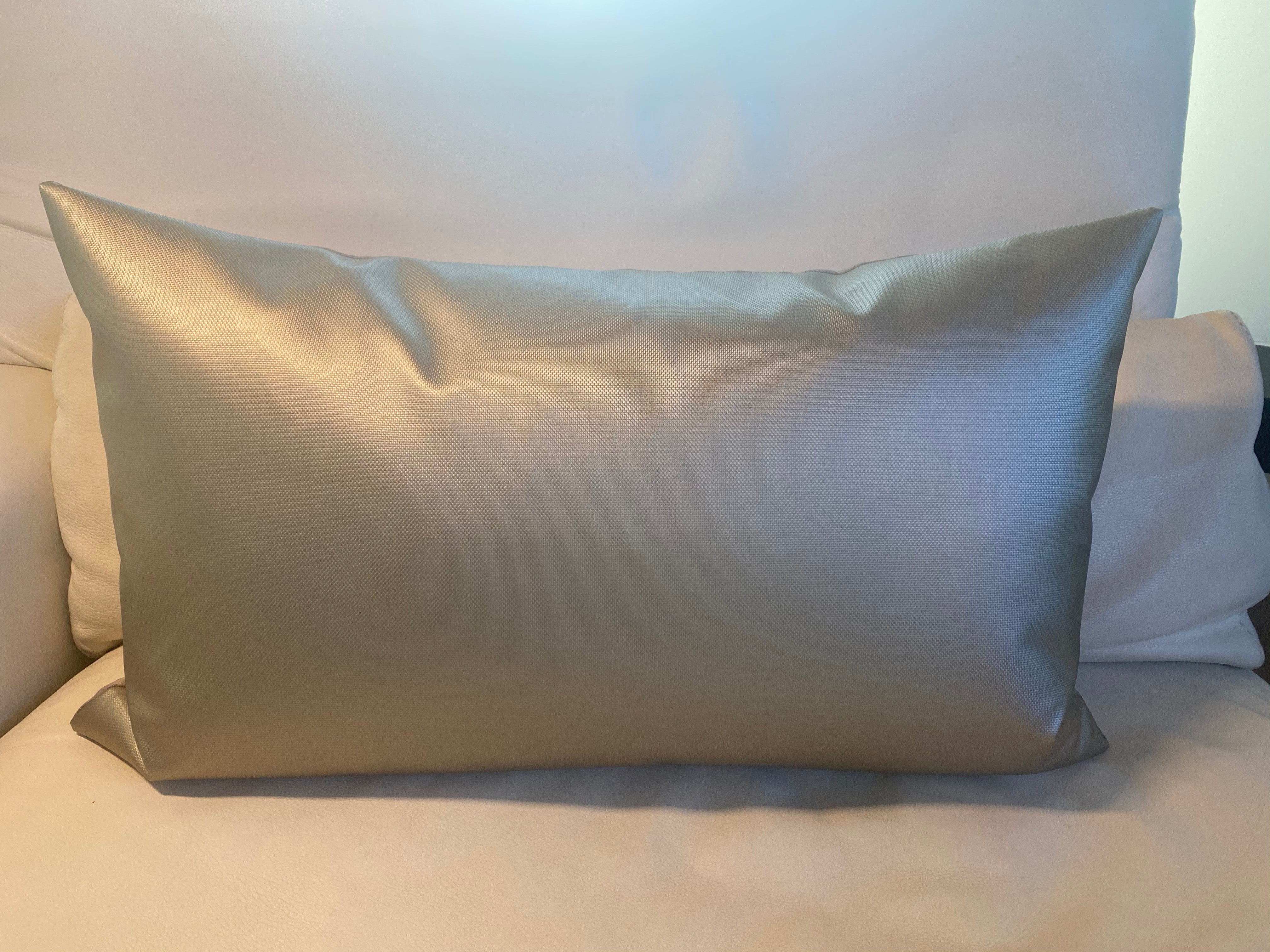 reJoice
My first pillow!  I used pearlescent white to paint the energy of "reJoice"  In color psychology white is the color of new beginnings, of wiping the slate clean, so to speak. It is the blank canvas waiting to be written upon.   Place it on a chair with a light over it and watch it come alive!  The metallic white paint shimmers beautifully.  
FREE shipping in the continental US
Contact for international shipping rates
Delivery: 3-4 weeks after order is placed.
*For international shipments, please contact artist directly.